Pat Donohue performs in The Current studio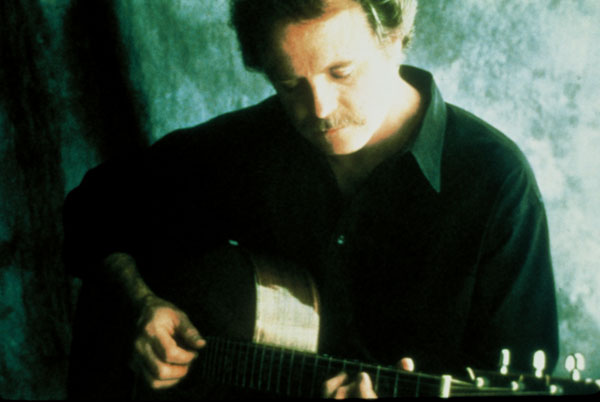 Pat Donohue is no stranger to public radio listeners all across the country as the ace guitarist of the Guy's All Star Shoe Band on A Prairie Home Companion. He's also from Minnesota, based in St. Paul, and can be seen with various combinations of musicians around the area. He's readying himself for a musical review he's headlining at the Fitzgerald Theater on March 29, 2008 with lots of guests, including Jearlyn Steele and Suzzy Bogguss.
Pat was in the Morning Show studio recently to talk about the show and play a few tunes from his new album, "Freewayman," a disc of guitar instrumentals.
Songs performed: "Butch's Blues" and "Nordeast Rag"
Guests
Resources
Related Stories
Pat Donohue performs in studio Pat Donohue performs "Buddy the Blues," "Could Be Worse," "Who's Been Here," and "Gypsy Woman"
Dan Newton performs in The Current studios Chances are, if you've heard any live music in the Twin Cities at any time you've seen Dan "Daddy Squeeze" Newton in his trademark hi-top Chuck Taylors playing the accordion. He's the founding member of several area bands including the Cafe Accordion Orchestra, the Rocking Pinecones, Jumbo Yaya and others.