The Mekons perform in The Current studios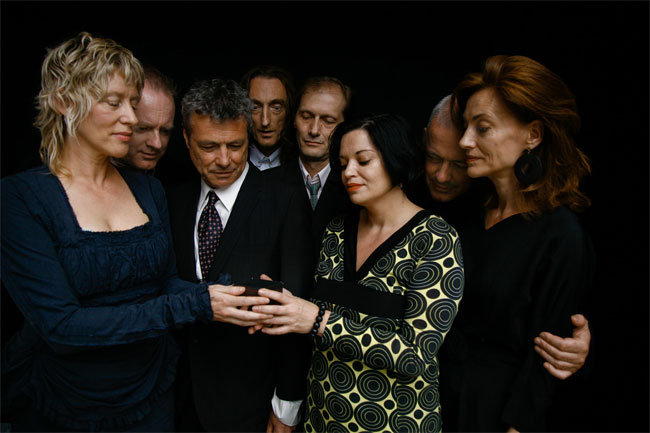 The Mekons are a band originally from England that was formed in 1977. From the time of their debut album, "The Quality of Mercy Is Not Strnen", the Mekons wielded trebly guitars and shouted vocals over semi-funky rhythms tracks. The songs lacked focus, but this was a bizarre record that, for all of its oddly ingratiating music, offered little insight as to whom was making it.
In 1985, after it seemed the earth had swallowed them whole, the Mekons released "Fear and Whiskey". Thus began the second coming of the Mekons and soon they began touring more frequently and finally began to reach an underground/alternative rock audience that had missed them the first time around.
The Mekons latest work can be found on their 2007 Quarterstick release, "Natural."
Songs performed: "Perfect Mirror," "Diamonds," and "Hope and Anchor."
Guests
Resources