Mark Everett of Eels performs in the Current studio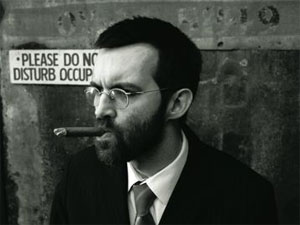 The Eels are marketed as a band but the focus is on singer/songwriter/multi-instrumentalist Mark Oliver Everett. He began playing drums and piano at age 6 and then taught himself how to play his sister's guitar.
He signed with Polydor Records and in 1992 released, "A Man Called E" (which was supported with a tour opening for Tori Amos) and 1993's "Broken Toy Shop", before leaving the label and forming The Eels along with bassist Tommy Walter and drummer Butch Norton.
The trio inked a deal with the then-newly formed DreamWorks label, and issued their debut, 1996's "Beautiful Freak".
In 2008, Eels released two CD/DVD sets -
"Meet the Eels": Essential Eels 1996-2006, Volume I and Useless Trinkets: B Sides, Soundtracks, Rarities and Unreleased 1996-2007.
Songs performed: "Ugly Love" and "Girl From The North Country".
Guests
Resources