Storyhill performs in The Current studios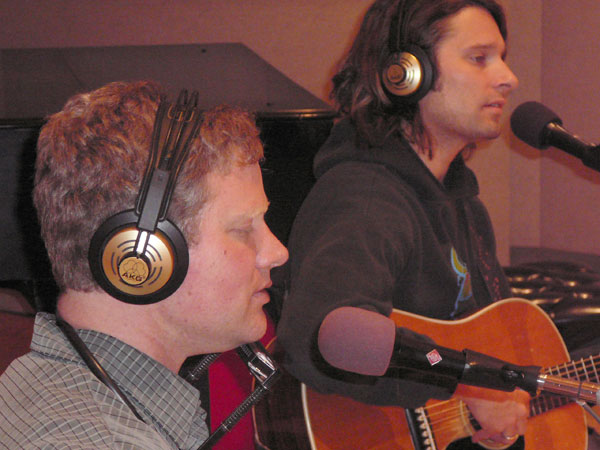 Following the success of their Red House Records debut recording, Storyhill has been constantly touring, playing coffee houses, colleges, festivals and winning songwriting contests. And somehow, through all the miles Chris Cunningham and John Hermanson have also found time to write. The duo has been singing together for almost 20 years now are still finding ways to weave their harmonies and guitar playing into new material.
Storyhill is part of the Red House Records 25th Anniversary celebration concert at the Fitzgerald Theater on April 12, 2008.
Songs performed: "Better Angels," "Weave Your Way," and "Well of Sorrow."
Guests
Resources
Related Stories
Red House Records enters a new era More than a year after the death of its founder and president, Bob Feldman, St. Paul-based Red House Records is still going strong, and embracing the digital age.
Storyhill puts their history to work Chris Cunningham and Johnny Hermanson have been playing together since high school, and this familiarity creates a chemistry that impressed both Grammy-winner Dan Wilson and Red House Records.