Sarah Lee Guthrie and Johnny Irion perform in The Current studio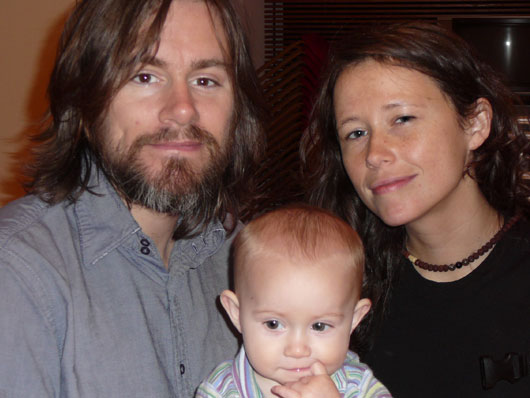 Sarah Lee Guthrie and Johnny Irion have been busy. They're on the road, complete with guitars, pens, paper, and kids. Sarah Lee is the daughter of Arlo Guthrie, and is married to Johnny Irion who just released a solo CD, "Ex Tempore," in 2007.
The couple successfully toured with the release of their first record, "Exploration" a few years ago and have since had two kids, built a new house in Massachusetts, and written all sorts of new music. They were in the area recently to work on some new songs with their friend and producer of their first album, Gary Louris.
Songs performed: "When the Lilacs Are In Bloom," and "Brush Your Teeth Blues #56."
Guests
Sarah Lee Guthrie
Johnny Irion
Resources
Related Stories