The New Roots Duo performs in The Current studios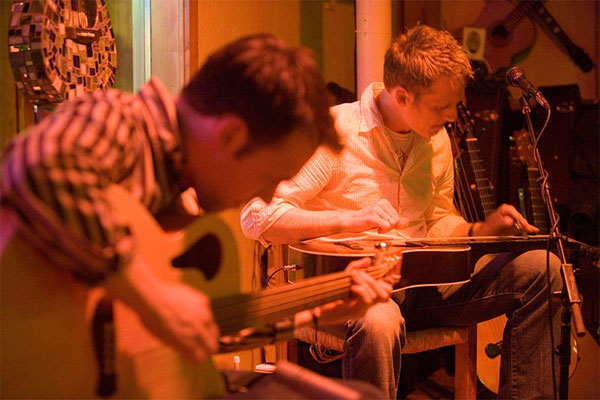 The New Roots Duo is comprised of a pair of local fingerstyle guitarists, Ben Woolman and Dan Schwartz. Both have successful individual careers in the music industry, but found that their playing styles fit well together. Ben and Dan met at a one-of-a-kind college program for fingerstyle guitar playing in Wisconsin and have since reunited to combine their music and form an instrumental duo.
The New Roots Duo released their first new CD "Roots Run Deep" in May, 2008.
Songs performed: "Blues For Buddy" and "First Waltz"
Guests
Resources