Lucy Wainwright Roche performs in The Current studios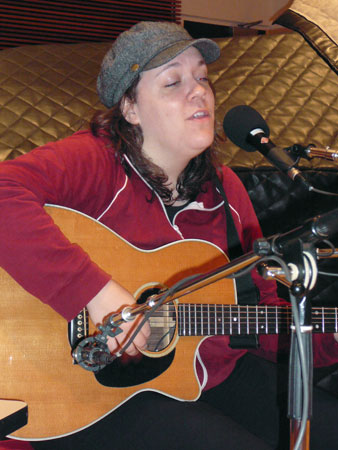 So if your parents are musicians and your siblings and all of your friends are also musicians, it's in the stars that YOU would become a musician. Right? "Nope", says Lucy Wainwright Roche.
Lucy is the daughter or Loudon Wainwright III and Suzzy Roche. Her brother is Rufus Wainwright and her sister is Martha Wainwright. But Lucy, after growing up on the road and knowing nobody else but musicians, decided to take another path and study education.
It didn't last. She taught second and third graders in New York City and loved it. But after three years, Lucy got the itch and is in the process of recreating herself as a singer/songwriter. She is currently on tour to support her second EP "8 More."
Songs performed: "Rather Go" and "Snare Drum"
Guests
Resources
Related Stories
Martha Wainwright - live in studio With the release of her self-titled debut album in 2005, Martha Wainwright moved out of the shadow of her musical family and into her own spotlight as a singer/songwriter.