Tokyo Police Club performs in The Current studio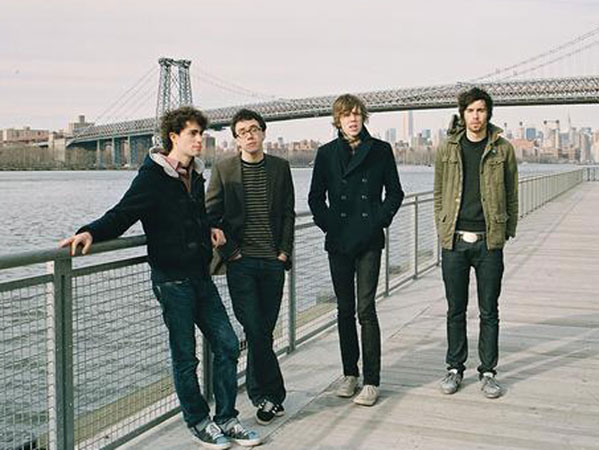 Tokyo Police Club formed in 2005 in the wake of the breakup of their previous band. That summer they began performing live and later that fall they played the Montreal Pop Festival.
In 2006 the band signed with Paperbag Records and started working on their debut EP, "A Lesson in Crime". Later that fall, their EP was re-released with wider distribution and in 2008 Tokyo Police Club released their full-length debut, "Elephant Shell".
Songs performed: "Tessellate," "Juno," and
"Your English Is Good."
Guests
Resources
Related Stories
Tokyo Police Club performs live from SXSW Tokyo Police Club is a group of four friends from Newmarket Ontario who picked up instruments and formed a band in their senior year of high school. Their debut EP A Lesson In Crime was written up everywhere from indie blogs to Rolling Stone who gushed it had, "seven first-rate mod-punk party starters." Elephant Shell, the debut full-length, is due at the end of April.