Dr. Dog performs live in The Current studios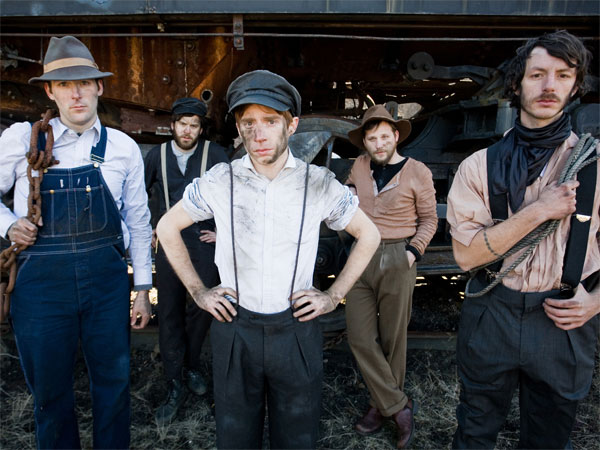 Dr. Dog has been described as a psychedelic rock band and have drawn comparisons to bands of the 1960's, including The Beatles, The Band, and The Beach Boys.
Dr. Dog was a relatively unknown band in 2004 until they went out on tour with My Morning Jacket. They released their album, "Easy Beat" in December, 2004. In 2005 they signed with Rough Trade Records and embarked on a cross country tour.
In September of 2006, Dr. Dog released a new EP, "Takers and Leavers" and in early 2007 the band released their LP, "We All Belong", on Park the Van Records.
Dr. Dog also posted ten unreleased tracks in streaming audio from their website and a new song was posted each Monday from July 2nd until September 3rd of 2007. Eventually, the recordings found their way onto their own album, titled "Passed Away, Vol. 1".
Songs performed: "The Ark," "Ain't It Strange," and "The Beach."
Guests
Resources
Related Stories