Cameron McGill performs in The Current studios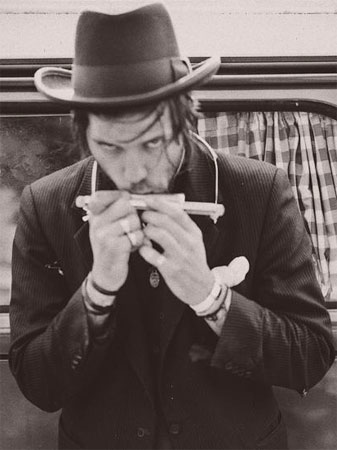 Cameron McGill was born in Champaign-Urbana, IL, in 1977 and spent his childhood years listening to his father's music collection which included The Beach Boys, Neil Young, Willie Nelson, and Johnny Cash.
He released his debut album, "Stories of The Knife and The Back" in 2004 and followed that up with his 2006 release "Street Ballads & Murderesques".
In late 2007, he released "Hold On Beauty" and this year he will release "Warm Songs For Cold Shoulders".
Songs performed: "Ghost of New York," "Low Ways," and "Lose Americans."
Guests
Resources