Chris Koza performs in The Current studio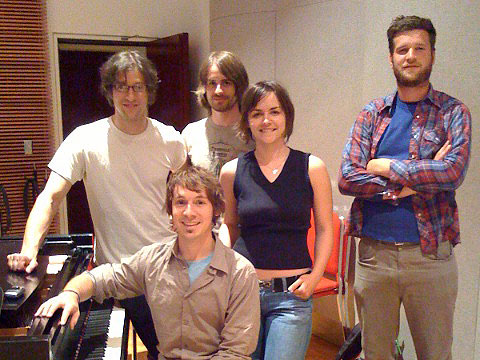 Twin Cities songwriter Chris Koza is out with a new album titled "The Dark, Delirious Morning." It's his third full-length recording. The disc is already being called "Beatle-esque" and "bouncy" and Koza admits he's pretty proud of it.
Chris and his band mates have already been on a long tour with the new material from the record. They parked the van at MPR and hauled their gear to The Morning Show studio to chat and play a few songs for Dale and Jim Ed.
Songs performed: "The Dark, Delirious Morning" and "Adjust"
Guests
Resources
Related Stories
The Current live from Glueks Mary Lucia hosted a live broadcast from Gluek's in downtown Minneapolis where she talked with reporter Lisa Ling, local author Dennis Cass, and singer/songwriter Chris Koza.
Chris Koza - live from Gluek's The winner of the 2005 Minnesota Music Award for Best New Artist has a new album out. Chris Koza's follow up to "Exit Pesce" is called "Patterns."