Ford dealer says demand is up for Ranger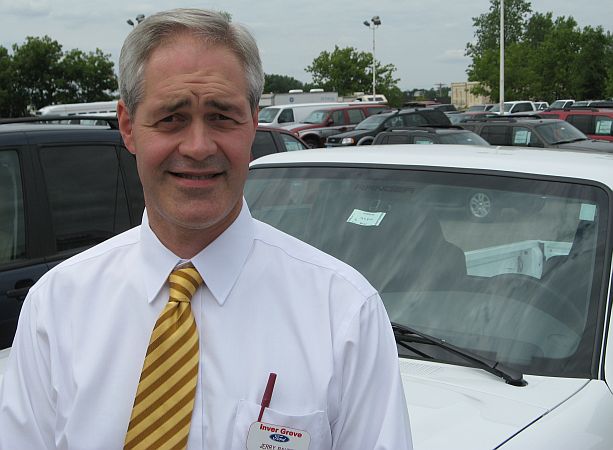 While St. Paul is home to a Ford assembly plant, there are no Ford dealerships in the city. One of the closest Ford dealers is in Inver Grove Heights.
That's where general manager Jerry Bauer makes his pitch for the Ranger.
"The selling point of the Ranger right now is the versatility of having a little pickup as well as getting 24 miles per gallon, and a great, dependable, high-quality vehicle," he said.
Bauer had two Rangers on his lot for sale Thursday, the day Ford announced it would keep its St. Paul assembly plant open for two more years as demand for the Rangers it makes is going up.
One of the Ranger trucks Bauer is selling is a white 2008 model, priced at just under $15,000, after rebate.
Minnesota Public Radio's Tom Weber took a ride with Bauer in that Ranger. Bauer says he's anxious to get more of the trucks on his lot, because demand for them has boomed in recent months.
Related Stories
1 Photo
The Ford Ranger, like this one for sale at a dealership in Inver Grove Heights, is made at the company's assembly plant in St. Paul. Ford has announced it will keep the plant open an extra two years, until 2011.

(MPR photo/Tom Weber

)