Redevelopers ponder what's next for Ford plant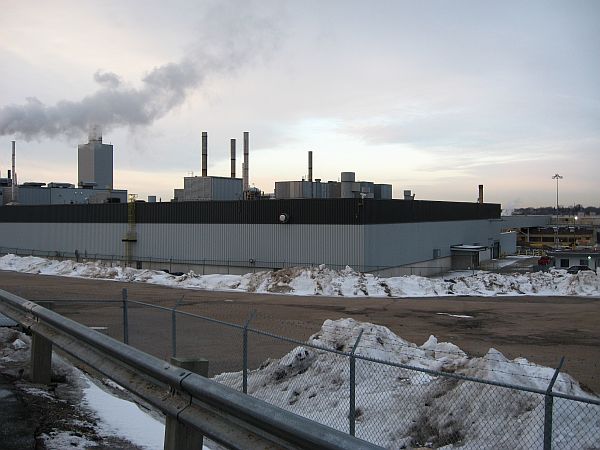 This is the second time the Ford plant in Highland Park has received a reprieve. Last year Ford pushed the closing from 2008 to September 2009. The plant currently employs about 1000 people.
Word the plant would remain open longer was welcome news to St. Paul Mayor Chris Coleman, but he acknowledges the plant may still close eventually.
"We've said from the beginning, our number one goal was to keep that facility open as long as we could, and so that has been the goal of almost everyone in the community. It's been a great exercise and a great process to go through," said Coleman. "We obviously hope that if that day comes that the plant finally closes that we would be able to move forward, but for right now we are going to celebrate the next couple of years of life there."
After the initial 2006 announcement that Ford would close the plant, the city set up a redevelopment task force. The group came up with five different options for the future of the site. Each involved mixed use, including space for manufacturing or office space, retail and residences.
Cecile Bedor, St. Paul Director of Planning and Economic Development, says the city will continue to look at its options.
"We want to be prepared for closure, but that day keeps getting extended, which is really great for the families. We are really happy, and we are happy for the tax base that generates, as well, but it's an unknown for us," said Bedor. "Today what we know is that they are open until 2011, and we will move forward under the assumption that it will close in 2011, understanding that we may have a totally different conversation in six months, 12 months or 18 months."
She says the 135 acre riverfront site has already attracted the attention of developers from across the state and the country. The city and Ford both declined to identify developers that have expressed interest in the site.
Bedor says any future development must be environmentally friendly and energy efficient. She says it should also replace any jobs lost if the Ford plant closes. A spokesperson for Ford says so far there are no plans to cut jobs at the plant.
Redevelopment task force member Rich Broderick says he's relieved to hear the plant will stay open for now, but he says he's hoping the company will make some changes. He says the plant is outdated and in need of renovation.
"The fabric of the Highland Park community has included, for the last 85 years, the Ford plant and these rather well paying industrial jobs. But it's difficult to foresee how that Ford plant, without some kind of modifications, could continue to serve indefinitely as a state of the art auto plant. It would have to be renovated at the very least," he said.
He says he'd also like to see the company create a park or other green space for public use, both while the plant remains in operation and after it closes. But others praise the company's willingness to accommodate community needs, and they say it's premature to talk about what any future Ford site will look like.
Bill Klein, President of the Highland District Council and co-chair of the task force, says the company has a strong history of working with the community.
"When you consider that this is a heavy industrial operation there, that Ford has generally been a very good neighbor to the Highland district," said Klein. "They have provided fields for little league, and they have been sponsors of Highland Fest, and they have provided facilities for things from time to time when needed by community organizations, so they have been a good neighbor as this type of business goes, and I would expect that to continue."
The city of St. Paul will meet with Ford and the redevelopment task force over the next few months to outline a plan of action. But with no indication of what Ford will do with the plant after 2011, city officials have to cope with the same uncertainty the plant's employees face.
Related Stories