The Ting Tings perform in the Current studio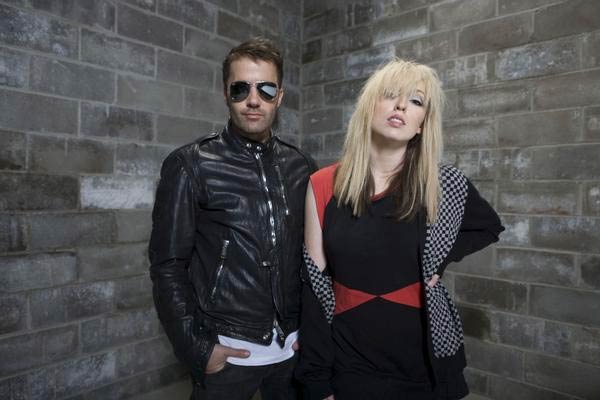 Fresh off a lauded performance at this year's Lollapalooza, the English indie-dance-popsters, The Ting Tings, have been selling out venues across the US and are nearing the end of the first US tour here in the Twin Cities.
The twosome made up of Katie White and Jules De Martino formed in 2006 and named themselves The Ting Tings after White's Chinese coworker's name, which is supposed to mean "the bandstand" in Mandarin.
Songs performed: "Shut Up and Let Me Go," "That's Not My Name," and "We Walk."
Guests
Resources
5 Photos
Katie White of The Ting Tings

(Minnesota Public Radio / John Nicholson

)

Jules De Martino of The Ting Tings

(Minnesota Public Radio / John Nicholson

)

Katie White of The Ting Tings

(Minnesota Public Radio / John Nicholson

)

Katie White of The Ting Tings

(Minnesota Public Radio / John Nicholson

)

Jules De Martino of The Ting Tings

(Minnesota Public Radio / John Nicholson

)
View 4 more photos