The Tannahill Weavers perform in The Current studios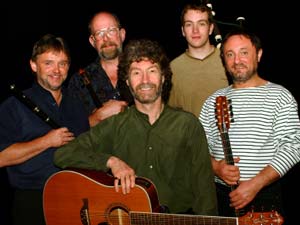 The Tannahill Weavers are a Scottish band that have been playing traditional Celtic music for 40-plus years. There have been a few personnel changes over the years, but some of the members go back to the early '70s.
The group was named after Scottish poet Robert Tahnnahill and they use flutes, bagpipes, and acoustic instruments to round out their sound. Their high-energy performances have been part of the European and American music scene for decades.
Songs performed: "The Geese in the Bog" and "When the Kye Come Hame"
Guests
Resources