Pete Morton performs in The Current studio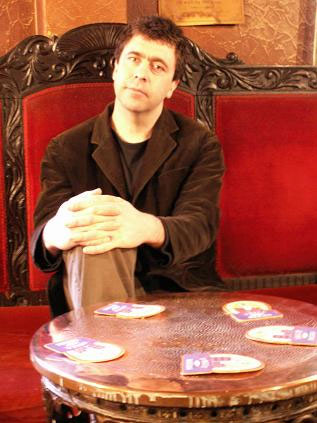 It's hard to nail down a typical Pete Morton show because you get a little bit of everything. Pete admits he's a news junkie, and a lot of his material is based on current events and world politics. However, he's just as capable of misting up the eyes of the audience with a love song.
His latest project is a fundraiser called "Casa Abierta," ten songs in ten different languages all sung by Pete, including one of his own sung in Welsh. He's also currently working on another live album of original compositions.
Songs performed: "The Sock on the Line," "Dat Du Min Leevsten Bust," and "Bigger Than Life."
Guests
Resources
Related Stories
Pete Morton performs in The Current studio Pete Morton's background is in rock-and-roll, but he's a busker now: a singer-songwriter from England, living and writing songs on the road. His latest record is "Flying an Unknown Flag."