Aaron Espe performs in The Current studio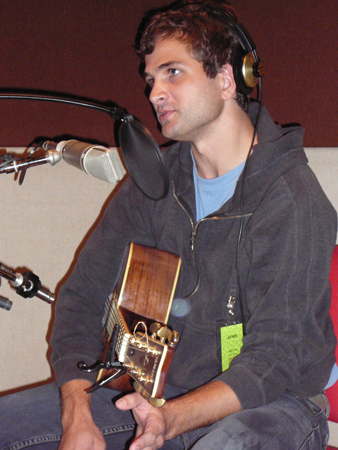 What does it take to break into the music industry as a singer-songwriter? It helps to have friends in the business. It also helps, a lot, to be good at your craft. Luckily, for Aaron Espe, he could check off both of those necessities.
Espe is originally from Roseau, Minnesota. He wrote songs in his bedroom and only played them for friends or nervously in church. But after a friend offered him an opportunity to open for the duo Storyhill, he made some important friends who recognized his talent and now he's busy touring the US with his second album.
Aaron Espe's latest disc is "Songs From a Small Town," He lives in Colorado now and was passing through his home state for some shows and found time to stop in to play live for Dale an Jim Ed.
Songs performed: "Small Town" and "Vacation"
Guests
Resources