Dave Stoddard and Laurie McClain perform in The Current studio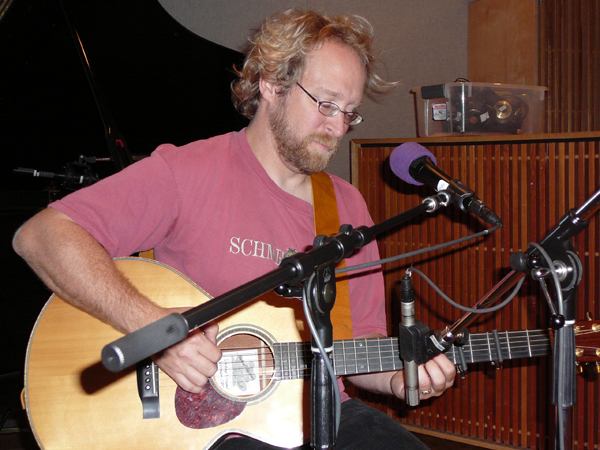 Dave Stoddard says he wrote his first song on piano in kindergarten. Hearing him play, you could buy that, but knowing him, you might think he's pulling your leg. Whichever it is, Stoddard is a prolific songwriter and has won the prestigious Kerrville New Folk songwriting award and has toured all over the country, and is currently promoting his latest CD, "Get Off My Lawn."
While hosting a songwriter's open stage at a recent folk festival, he met Laurie McClain of Nashville who is an accomplished writer on her own. This month, the two are touring together in the upper Midwest.
Songs performed: "Three-Quarter Time" and "My Heaven"
Guests
David Stoddard
Laurie McClain
Resources
Related Stories
David Stoddard performs in studio David Stoddard performs "Reality TV," "I Wrote A Song About You," and "Winter"
Dave Stoddard performs in studio Being compared to Randy Newman isn't a bad thing for most musicians, and Dave Stoddard loves it. He's a songwriter from originally from Wisconsin, but makes his home in Fergus Falls these days.