The Melismatics perform in The Current studios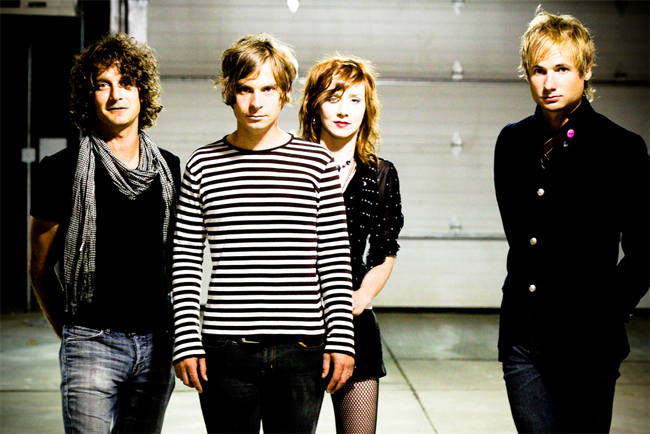 The Melismatics are a Minneapolis band, formed in 2000. Their debut effort "Postmodern Rock" was released in 2001. Ed Ackerson signed the band to Susstones Records and produced their next two albums "New Infection" and "Turn It On."
The band also played Lollapalooza, thanks to some die-hard fans who supported them through the Final round of "The Last Band Standing" competition at The Double Door in Chicago.
The Melismatics latest release, "The Acid Test," was produced by John Fields and is on CC Entertainment/Koch and available in stores now.
Songs performed: "Modern Machines," "Digging Deep," and "Soul Sucker."
Guests
Resources