Policy and a Pint : The Economic Meltdown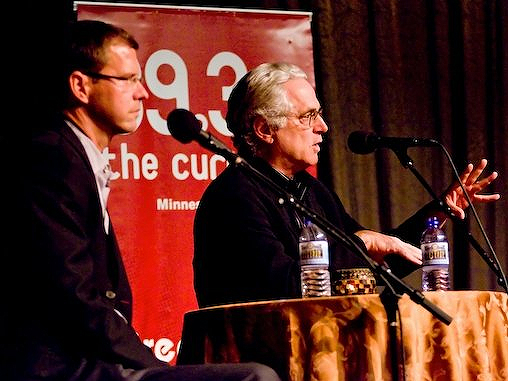 The stock market is sliding. Unemployment is rising. The bail out passed, but credit continues to be tight. Recession - a bad recession - seems inevitable. On October 22, The Current and The Citizen's League hosted a Policy and a Pint at the Varsity Theater to talk about the repercussions for Minnesota.
Jonathan Guyton, Principal of Cornerstone Wealth Advisors and Senior economics editor Chris Farrell joined host Steve Seel to answer the urgent questions people have about their money, their job and their community.
Guests
Jonathan Guyton
Chris Farrell
Resources