Carrie Rodriguez performs in The Current studios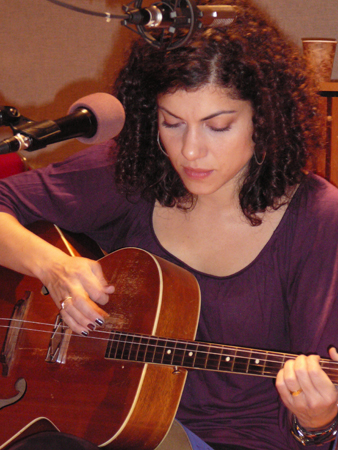 Carrie Rodriguez has branched out from her roots as another Texas fiddle player. In her years on the road, she's grown from playing back-up fiddle to headlining her own band. She lives in New York now and is on tour with her newest album, "She Ain't Me," which includes help from songwriting partners Dan Wilson, Gary Louris and Mary Gauthier. Rodriguez admits to taking some chances on this project and the critics say it's paying off.
Songs performed: "Infinite Night," "Absence," and "Rag Doll."
Guests
Resources
Related Stories
Carrie Rodriguez performs in the Current studio Always a bridesmaid, never a bride? Not anymore for Carrie Rodriguez. For years, she was a back-up vocalist and fiddle player in the Austin, Texas scene. Now, she's touring to support her new solo album, "Seven Angels on a Bicycle".