Eagles of Death Metal perform in The Current studios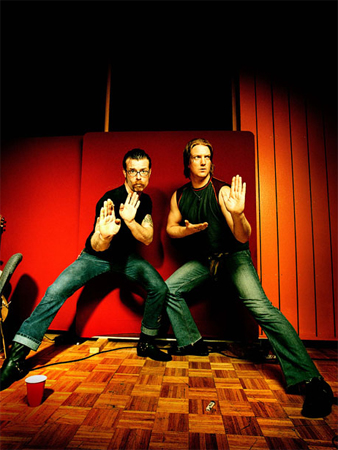 Rock 'n Roll saved Jesse "The Devil" Hughes' life with a little help from Josh Homme, lead singer in Queens of the Stone Age and best friend to Hughes.
Believe it or not, the sex-infused rocker used to be a self-described "square" until his mom sent Homme over to cheer up the recently divorced and depressed Hughes. Thus was the birth of Eagles of Death Metal - a band that doesn't sound like either The Eagles or death metal, but inspired by the combination of the two.
Songs performed: "Now I'm A Fool," "Wanna Be In L.A.," and "I Want You So Hard (Boys Bad News)."
Guests
Resources
Related Stories