Ben Sollee performs in The Current studio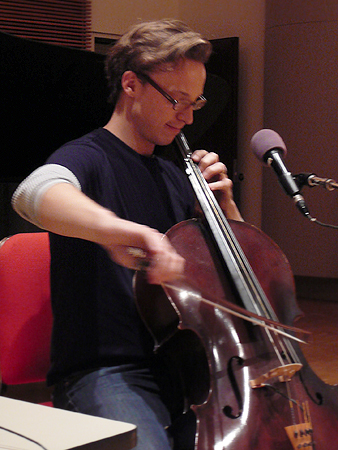 Ben Sollee takes the cello way out of it's roots as a classical stringed instrument. While his music teacher gave him permission to study his "other" music, he made sure Sollee kept his nose firmly planted in the traditional cello repertoire.
Sollee also has singing and songwriting chops and his latest album is called, "Learning to Bend".
Songs performed: "How to See the Sun Rise," and "Prettiest Tree on the Mountain."
Guests
Resources
Related Stories