Anya Marina performs in The Current studios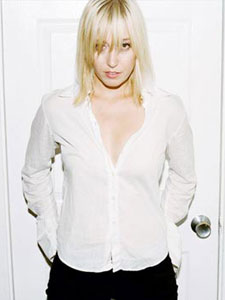 Anya Marina has been on the radio for years. Except she was the one playing the music rather than creating it. The former San Diego DJ is on the other side of the microphone now with her delicate song-writing.
Anya Marina left her DJ position when her music career started to take off. For her latest album "Slow and Steady Seduction: Phase II," she exchanged several e-mails with Britt Daniel of Spoon with samples of her music. He provided feedback, and the musical relationship was formed. Britt Daniel, with help from Brian Karscig of Louis XIV, produced her second second album which is largely based on the songs she e-mailed back and forth.
Songs performed: "All The Same To Me," "Not A Through Street," and "Move You."
Guests
Resources