Album Review: War Child - Heroes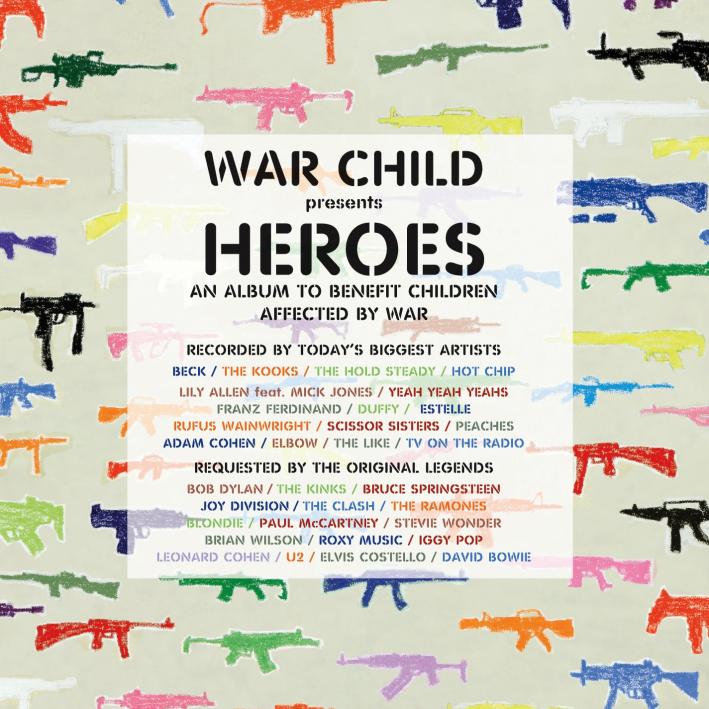 In my mind, a bad cover has the ability to ruin a perfectly good song forever. So how do you piece together a collection of covers good enough that it doesn't ruin our memory or enjoyment of the original? You have an important cause and ask sixteen artists to cover songs hand-picked by the original artists who inspired them.
Heroes is the newest compilation from War Child International, an organization dedicated to working to help children affected by war. The organization has been working with musicians since 1995 to raise money to support their cause and its work. Their first compilation brought together Radiohead, the Stone Roses, and Brian Eno. "Heroes," their fifth release, is the ultimate cover album which combines sixteen legends and the musicians they inspired.
The album includes covers of The Clash, Joy Division, The Kinks, and The Ramones, performed by Lily Allen, Hot Chip, The Kooks, the Yeah Yeah Yeahs, and more. Its title is taken from the final track, David Bowie's "Heroes" performed by TV On The Radio. The album will be available in stores on February 24.