Album Review: Yeah Yeah Yeahs - It's Blitz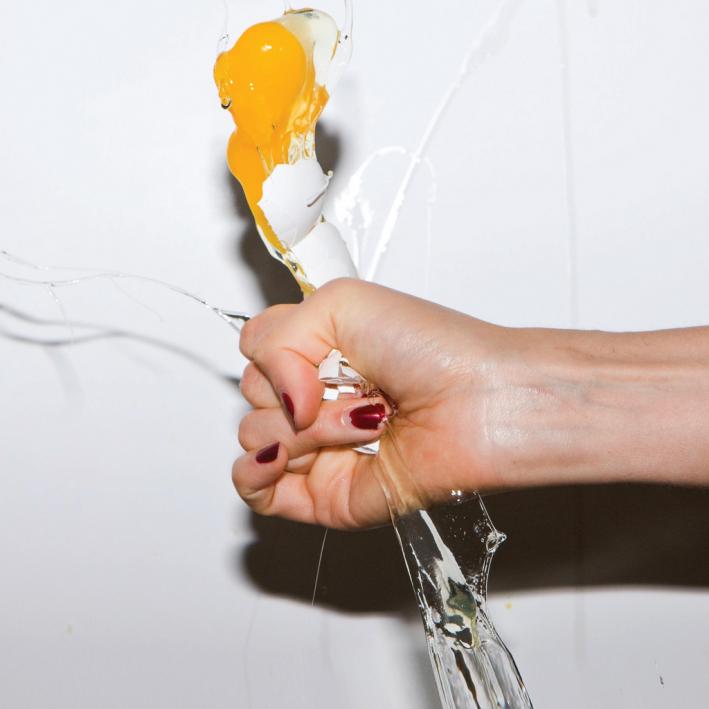 New wave, rock, punk, danceable. All words that can be used to describe It's Blitz! — the new record by the Yeah Yeah Yeahs. Lots of folks are using another word to describe It's Blitz! That word is synthesizer. Have the Yeah Yeah Yeahs gone in a new direction with this record? I would say so. The heavy, rock-and-roll guitar sounds we've heard in previous Yeah Yeah Yeahs releases have been replaced with a whole lotta synth sounds. More dancing is the result.
The album kicks off with the strongest tracks, "Zero," followed by "Heads Will Roll." It's safe to say they're the most disco dance-inspired tunes on the whole album and the most likely to make you dance, whether you want to or not. There are a few rockers as the album progresses. "Dull Life" and "Shame and Fortune" have the more classic Yeah Yeah Yeahs sound, though still mixing elements of rock, punk and new wave. Surprisingly enough, there are plenty of chilled out moments on It's Blitz! The last three tracks on the record are much slower in tempo and way more chilled out and spacey. Especially on the closer, "Little Shadow". It's almost as if you've been through a dance workout listening to this record and the music closes on a mellow note just to get your heart rate back down to normal. My biggest criticism of the album isn't the music. The album artwork doesn't really do it for me. Chick's (as in woman's) hand-breaking an egg. Meh. But in the digital age, who talks about album art anymore? Just the old fashioned thinkers like me, I suppose.
The star of It's Blitz! is surely Karen O. She is simply one of the best female vocalists in the music business today. Hell, one of the best front persons of my generation. Her live performance is an experience in and of itself. I predict songs like "Zero" and "Shame and Fortune" will be high points for anyone in the audience at a Yeah Yeah Yeahs show this year.
Due to the record being leaked online, the release date was pushed up. It's Blitz was released early online as a digital download. It's out this week in the U.S. and April 6 worldwide.