The Current Fakebook with Bob Gruen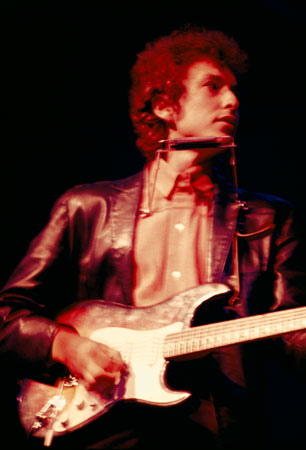 Over forty years of rock and roll history will come to life on the stage of the historic Fitzgerald Theater Wednesday, April 15 as Mary Lucia welcomes photographer Bob Gruen for a very special installment of The Current's Fakebook. Bob specializes in candid, behind the scenes photos of music legends and is also known as the single most important photographer of record to document the Punk, Proto-Punk and New Wave scenes of America and England. The photography reveals his profound commitment and friendships with the artists and respect for their music. This interview/multimedia presentation will feature a slideshow of Bob's work and the evening will be complimented by music the selection of 89.3 The Current's Bill Deville.
Bob Gruen is one of the most well known and respected photographers in rock and roll. By the mid '70s, he was already regarded as one of the foremost documenters of the music scene. Bob became John Lennon's and Yoko Ono's personal photographer and friend, making photos of their working life as well as private moments. Bob has also worked with major rock acts such as Led Zeppelin, The Who, David Bowie, Tina Turner, Elton John, Aerosmith, Kiss & Alice Cooper. In 1989, he documented the epic trip to Russia of the "Moscow Music Peace Festival" featuring Ozzy Osbourne, Motley Crue and Bon Jovi. He is the author of several books and his work has been shown at countless exhibits around the world.
Guests
Resources
8 Photos
The Clash "Live In Boston" - 1979

(Photo: Bob Gruen

)

Led Zeppelin "In Front Of Plane" - 1973

(Photo: Bob Gruen

)

The Ramones "Outside CBGB" - 1975

(Photo: Bob Gruen

)

Bob Gruen photo "Keith & Mick" taken at their concert at Madison Square Garden in 1972

(Photo: Bob Gruen

)

Sid Vicious - "I'm A Mess"

(Photo: Bob Gruen

)

Tina Turner "Paris Eiffel Tower"

(Photo: Bob Gruen

)

Photographer Bob Gruen at CBGBs

(Photo: Hanna Toresson

)

John Lennon on the roof of his penthouse, 1974

(Photo: Bob Gruen

)
View 7 more photos