Theft of the Dial: Bob Mould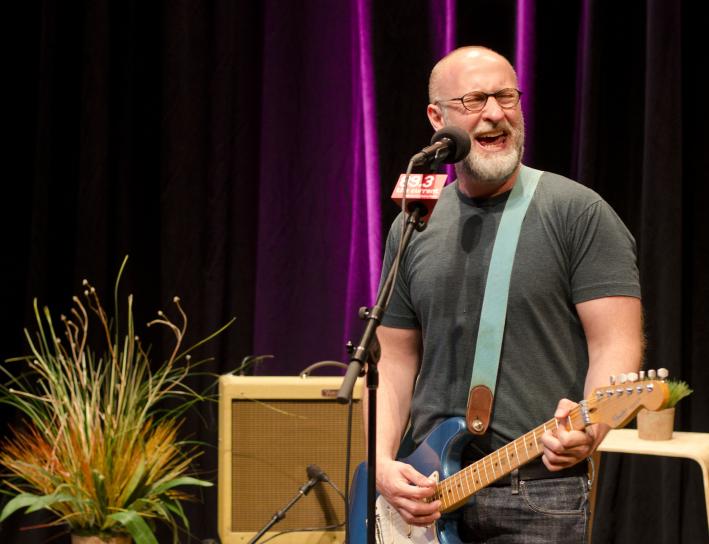 What a thrill, what a gas, what a treat it was to have Bob Mould take over the DJ chair for another edition of Theft of the Dial. He arrived very excited to play a selection of tunes that kind of encapsulated the entire Bob Mould aesthetic, if you will — almost a snapshot of the trajectory of his own career and evolution of his musical tastes and interests. So, in his words, we traveled from "noise punk to melodic punk to shoegaze," and then onto some more electronic-oriented stuff that represents his affinity for dance music and his club DJ-ing persona as well.
First, we started by playing "I'm Sorry Baby, But You Can't Stand In My Light Anymore" off of Bob's latest CD, Life and Times. Then, Bob took it away. His playlist:
No Age - "Minor"
****'ed Up - "Black Albino Bones"
Black Strap, "Rough Parade"

Phoenix, "1901"

Yuksek, "Tonight"

Royksopp, "This Must Be It"

Quite a snapshot of the continuum of Bob's extremely varied musical loves. Finally, we wrapped up with one more from Bob's latest, Life and Times, "City Lights."
Our sincere and heartfelt thanks to Bob Mould for coming in and making some awesome radio for all of us on a Friday morning!