Glasvegas performs in The Current studios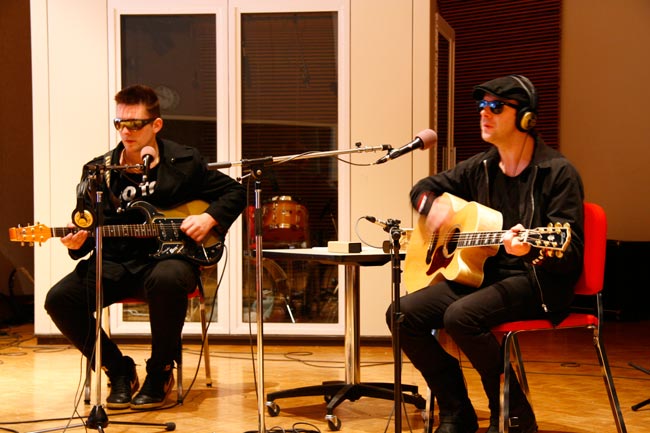 The terrifically catchy and musically broad band Glasvegas hail from Glasgow, Scotland and have been gaining speed since their formation in 2006.
The indie-rock quartet uses influences from all over the UK and combines them with rockabilly and doo-wop sensibilities, creating a sound that has gained them wide ranging praise from around the globe. Their self-titled debut was released in January, 2009.
Songs: "Geraldine," and "Please Come Back Home."
Guests
Resources