Robyn Hitchcock performs in The Current studios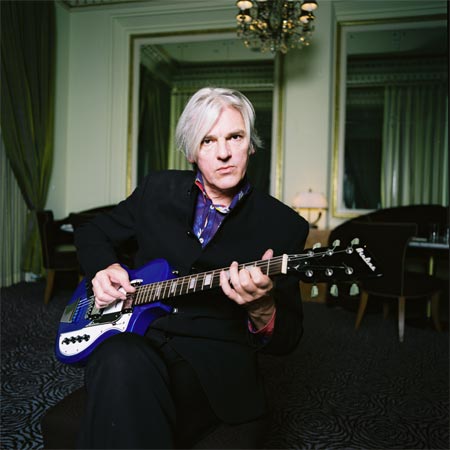 English singer/songwriter Robyn Hitchcock has traveled across musical genres - from his punk beginnings in the '70s to his current storytelling style.
Hitchcock began his musical career in 1976 with the Soft Boys, and after the group disbanded in the early '80s, he continued to thrive in his musically and lyrically whimsical style.
His latest release is titled "Goodnight Oslo," out in early 2009. It was recorded with his band The Venus 3, made up of Peter Buck of R.E.M., Scott McCaughey of the Young Fresh Fellows, and Bill Rieflin.
Robyn Hitchcock stopped by The Current for a live In-Studio performance with Mary Lucia and a taping of "Theft of the Dial" with Steve Seel.
In-studio songs performed: "What You Is," "I'm Falling," and "Up To Our Nex."
"Theft of the Dial" is a new feature on The Current where some of your favorite artists take control of the station and spin tunes by some of their favorite musicians.
"Theft of the Dial" with Robyn Hitchcock airs on The Current's Morning Show with Steve Seel, Friday morning at 8 a.m. on April 24.
Guests
Resources