Album Review: Art Brut - Art Brut vs. Satan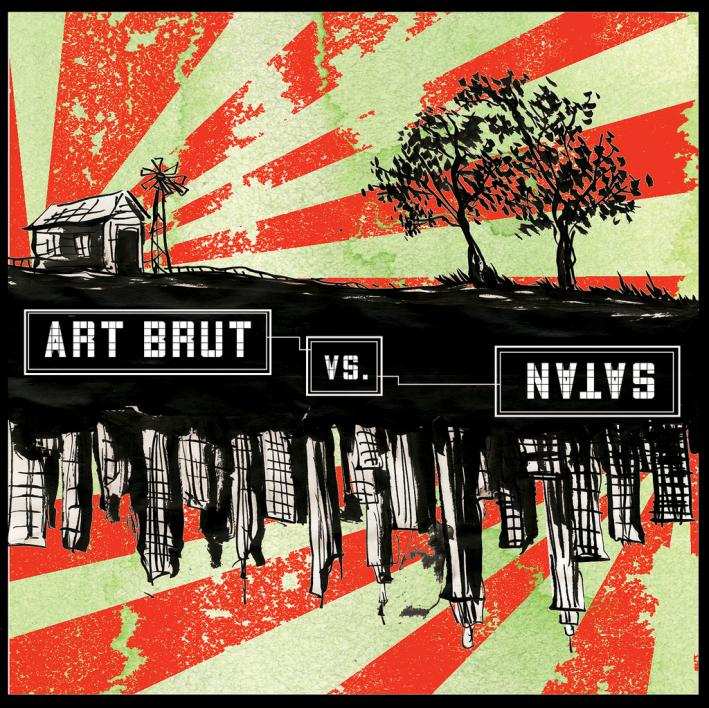 Eddie Argos and the gang are back with Art Brut's third album, Art Brut vs. Satan. Formed in 2003, the band quickly saw success with their first UK single, "Formed A Band." Their debut album, Bang Bang Rock and Roll, received critical acclaim and produced hits even before the band toured the U.S. with stops at Coachella and Pitchfork fests. The band, or more appropriately Argos' following, presumably stems from Argos' unapologetic transparency and wit in his lyrics.
Art Brut vs. Satan was recorded in 12 days with Frank Black in the producer's chair. The album is rough around the edges but maintains the group's sarcastic tone. Argos continues to celebrate the ironic moments of life in a rock 'n' roll band with songs such as "Alcoholics Unanimous."
Although the album doesn't have the chart-worthy songs of the band's previous releases, it's a step in the right direction. A glimmer of Argos' ascent towards something real is seen on earlier tracks but only time will tell when this class clown can really grow into himself.