Nomo performs live in The Current studios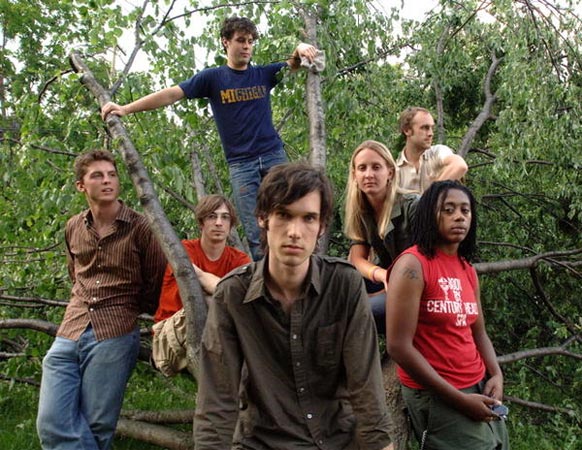 Coming together in 2003 in Ann Arbor, MI, Nomo arrives as a surprise from the North with their mix of avant garde jazz and a heavy dose of funk in their Afrobeat sound.
The nine core members of the group have been joined by over 60 performers on their live and studio performances since their formation, making use wide range of musical training in each of their sweeping compositions. Nomo has released four albums, the most recent in May of 2009 titled, "Invisible Cities."
Songs performed: "Invisible Cities," "Waiting," and "Bumbo" (Moondog cover)
Guests
Resources
Related Stories
Nomo performs in the Current studio The band Nomo calls Ann Arbor home, but their heart is on another continent. They play a blend of jazz, funk, and African rhythms. While most of the members study music at the University of Michigan, the band doesn't turn out high-minded compositions meant for the academy. They just want to get a party started.