The Kills perform in The current studios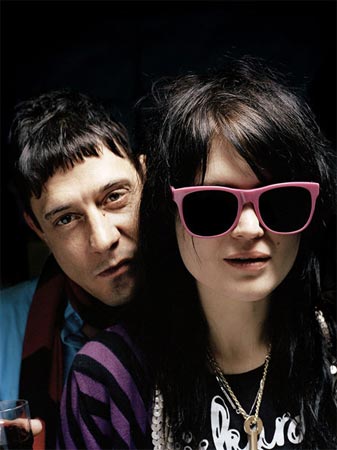 Are they punk? Blues? Eltro-pop infused blues punk?
Though unclassifiable, The Kills do one thing for sure: leave their listeners wanting more.
VV (a.k.a. Alison Mosshart) and Hotel (a.k.a. Jamie Hince) came together while collaborating via air mail until VV moved from Florida in 2000 to join her band mate in London and begin recording.
Since their first demo in 2001, The Kills have explored new territory in four ablums. Their latest, Midnight Boom was released in 2008 and explores their electro-funk side while maintaining their bluesey vocals.
Songs performed: "Black Balloon", "Kissy Kissy," and "Crazy."
Guests
Resources
Related Stories