Album Review: Grizzly Bear - Veckatimest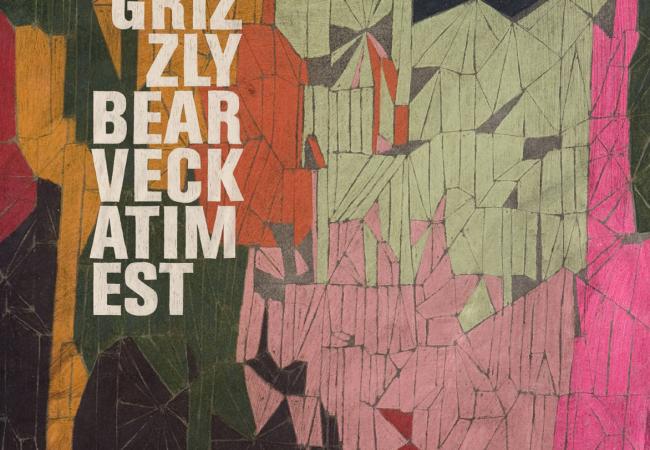 "Veckatimest" is the third full-length album from Brooklyn-based quartet Grizzly Bear. Named after a tiny, uninhabited island in the chain of Elizabeth Islands in Dukes County, Mass. - which most locals can't actually identify or pronounce the name of - the rich lore with this album begins there. Do your best to try and keep up with the rest. You may end up with more questions than answers in the end, but that will mean you've learned something and are no longer the same as you once were.
Legend has it that the band we know as Grizzly Bear began to take shape when a little home recording project of Edward Droste's took a turn toward serious. He enlisted the help of utility man Christopher Bear and the result was their first record "Horn of Plenty." Add multi-instrumentalists and key vocal contributors Chris Taylor and Daniel Rossen to the equation for seasons of tireless touring, and the movement was born. The deceptively simple instrumentation of primarily acoustic and vocal-based songs on "Horn of Plenty" made way for a full band presentation of the other worldly sonic universe that Grizzly Bear favored for their second album, "Yellow House." The standout single, "The Knife," blew minds. A true love child of '60s vocal gems like Ben E. King's "Stand By Me" and Brian Eno pop oddities, this track was the exclamation point at the end of a sentence "Grizzly Bear is here and they came to play!" "Yellow House" was widely regarded as one of the finest releases of 2006.
2009 finds the band having built a list of accolades and accomplishments most require an entire career to assemble: appearances on all the late-night television programs and at all the most prestigious festivals, an opening slot on second leg of Radiohead's 2008 North American summer tour, and performances with the Los Angeles and Brooklyn Philharmonic Orchestras. Now they add the completion and release of their third album, "Veckatimest," to that list.
"Veckatimest" shines with the development made in song writing, arrangement and recording since "Horn of Plenty" and "Yellow House." The low-fi style of that first record has been left behind for a richness that perfectly suits the band's classical bent. Collaboration with contemporary classical composer/conductor Nico Muhly provided beautiful string and choral arrangements. "Veckatimest" songs like "All We Ask" and "Fine For Now" are perfect examples of the emotionally intense pop symphonies that Brian Wilson set out to create as he and The Beach Boys came to a stylistic crossroads at "Pet Sounds" and "Smile." In fact, the former may be this album's closest counterpart. And then there's the song "Two Weeks." Like "The Knife" on "Yellow House," "Two Weeks" is the hit that great albums require to achieve their timeless status and draw you back to them five, 10, or 20 years after their release. It is purely perfect pop. Grizzly Bear's modus operandi for "Veckatimest" seems to have been employing composition strategies and technology from all over the musical universe. In this way, they've created an album that is instantly familiar, undeniably catchy without surrendering to obvious, and still challenging — and a sound that belongs solely to them.