Grizzly Bear performs in The Current studios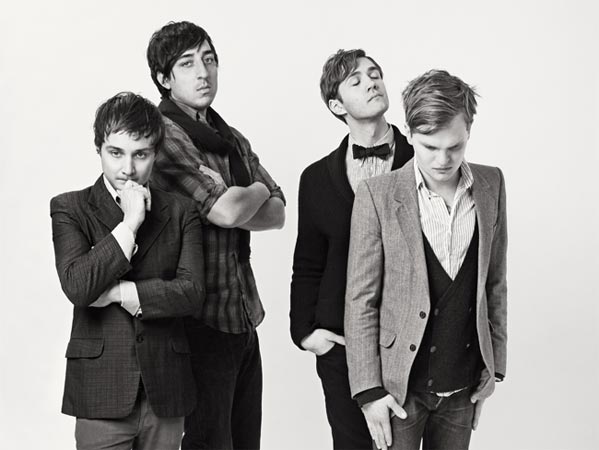 Beginning at home as an experimental project, Grizzly Bear has pushed their lo-fi roots to the limits in their 2009 CD, "Veckatimest."
With the combination jazz and rock experimentation, folk sensibilities, and some background in contemporary classical composition, the quartet brings their sound together through layered vocal harmonies, and of course, a trusty laptop.
Their sixth release features a band that has grown greatly in their five years together while remaining accessible to new and old fans alike.
Songs performed: "All We Ask," "While You Wait For The Others," and "Foreground."
Guests
Resources
Related Stories
Grizzly Bear performs in studio What started out as a Edward Droste's post-relationship home-recording session has turned into the multi-instrumental band Grizzly Bear. They like to approach all of the songs as stories, from prologue to completion.