Album Review: Discovery - LP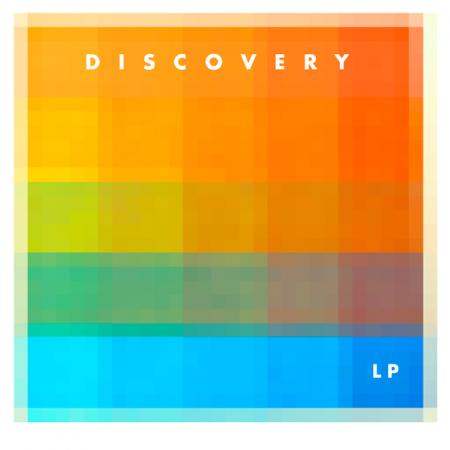 "What are those robot sounds coming from your area?" I had my speakers turned up in the open workspace of The Current and our curious host Dave Campbell wanted to know if I'd hidden a C-3PO in my cube. Nope, no Star Wars characters in sight, but I did have the new album from the shimmery electro-pop duo Discovery.
Discovery is a side-project of sorts for Vampire Weekend's keyboardist and producer, Rostam Batmanglij and Ra Ra Riot singer Wes Miles (even though this project started in 2005 before either of their bands had formed). Four years later, they've finally completed an album entitled "LP" released on XL Recordings.
The original goal for these two friends was to create futuristic sounding music with lots of vocal harmonies, synths and hand claps. "LP" starts with those synths and hand claps in "Orange Shirt," and keeps the harmonies coming until the end. Mission accomplished. They even throw in some snapping in the Hot Chip-like "It's Not My Fault (It's My Fault)" just for good measure. Discovery also brings out the (in)famous auto-tune/vocoder, which is used by T-Pain, Kanye West, Daft Punk and even Bon Iver to create new textures in their music. While the use of the auto-tune has developed a love-hate relationship with music listeners, it dots the album and goes the distance in the Jackson 5 cover "I Want You Back," giving it a just-shot-into-space sound. Angel Derodoorian from Dirty Projectors shares her vocals with Wes Miles on "I Wanna Be Your Boyfriend" in a style not too dissimilar to that of Mariah Carey.
Unfortunately, as of right now, Discovery has no plans to tour in promotion of this album due to the schedules of their respective bands. The future of this side-project is rather murky, but what is known is that their primary bands, Vampire Weekend and Ra Ra Riot, will continue to be the priority and Discovery will be icing on a delicious cake.
Resources
What is Spotify?