The Heavy performs in The Current studio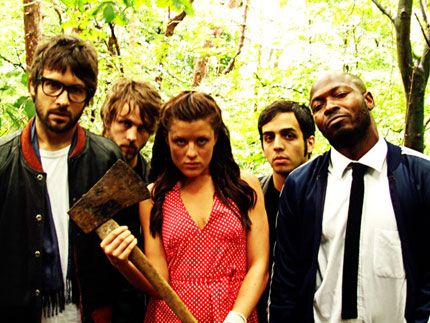 The core members of the English indie rock band, The Heavy are Kelvin Swaby and Dan Taylor, who have known each other for a decade while growing up in a little town just outside Bath called Noid.
Their sound combines guitar and funky horns and their style has been called a hip-hop soul music.
Their first single, "That Kind of Man," would eventually lead to their debut LP Great Vengeance and Furious Fire which was released in September 2007 in the United Kingdom and in April 2008 in the United States.
Songs performed:"Sixteen," "What You Want Me to Do," and "Cause For Alarm."
Guests
Resources
Related Stories
The Heavy performs live from SXSW The Heavy hail from Noid, a small town in southwest of England. The band will be lumped in with the retro-soul revival, but The Heavy add cool lo-fi samples and facemelting guitar solos to create a one of a kind groove that's heavy, dirty, and funky.