Free Energy performs in The Current studio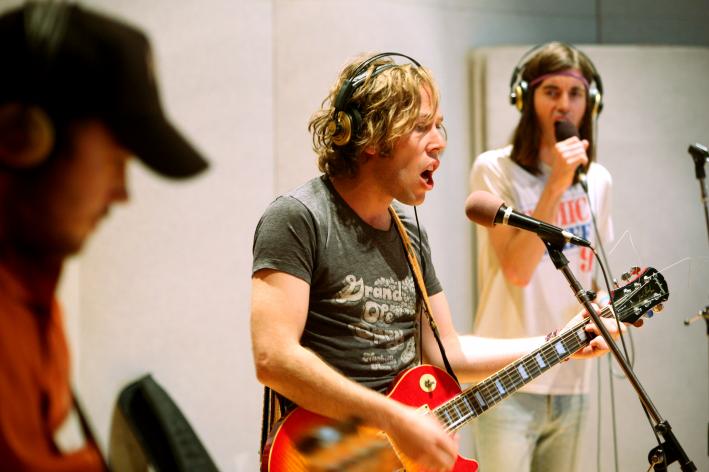 Free Energy is a new band based in Philadelphia, PA and created by Red Wing, MN native Paul Sprangers. The band used to be known throughout the Twin Cities music scene as Hockey Night.
After Hockey Night split in 2007, Sprangers and longtime Hockey Night partner Scott Wells decided to create Free Energy. They've already drawn international attention thanks to the seal of approval from LCD Soundsystem's James Murphy, who produced the group's debut record, which is due out this winter for Murphy's indie label DFA Records.
Before Free Energy's Twin Cities debut at the Triple Rock Social Club they stopped by The Current for a live performance.
Songs performed; "Something in Common," "Free Energy," and "Dream City."
Guests
Resources