Album Review: Brandi Carlile - Give up the Ghost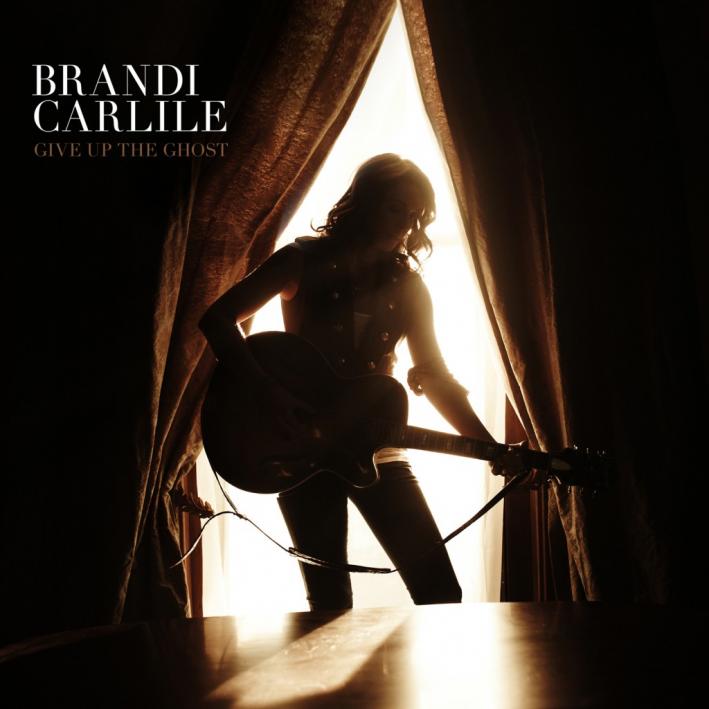 "I believe this to be true / Nothing sacred nothing new." The lyrics seem to sum up Brandi Carlile's third album, Give up the Ghost. On the heels of 2007's The Story, which elevated Brandi to main stream attention via the doctor drama Gray's Anatomy, Give up the Ghost could have been lost to the preverbal commercial wasteland.
Instead, Brandi pushed into a louder, tougher area. She is not sweet, she's not cutesy, there is no irony here-let's face it she's no Regina Spektor. Nor should she be. With her raw vocals even the cliche filled "Dying Day" with lyrics like, "I miss you and I just want to kiss you" sounds sincere and earnest.
The harder sound has some thanks due to the producing help of Rick Rubin (with Johnny Cash, The Beastie Boys and Gossip's latest all under his belt Brandi is in great hands) who helps keep things rootsey and clean. Letting Brandi's beautifully crafted vocals and acoustic guitar pick and strum away in the forefront. He and Brandi work to balance enough of the country in the album without getting lost in the twang and adding some twists to keep things unexpectedly interesting.
And, let's face it, it never hurts to add the star power of one Elton John. (ELTON FREAKIN JOHN!) He jams away on the piano with a bit of a Dixie land swing and sings a bit of a duet with Brandi on "Caroline". Besides the southern Dixie feel, there is the break out ballad "Before it Breaks" with Carlile showing of her vocal range in tone and emotion plus it is the only song to also include a wailing guitar solo. There's even some Beatles love going on in the backing vocals in "Oh Dear." But the roots that Carlile has been growing from are definitely in the country and her voice throughout the entire record holds on to it's country tinge
She is the Loretta Lynn of the Radiohead generation. There is room to grow, but the album is satisfying, feeling old and new at the same time.