Haley Bonar performs live at The Minnesota State Fair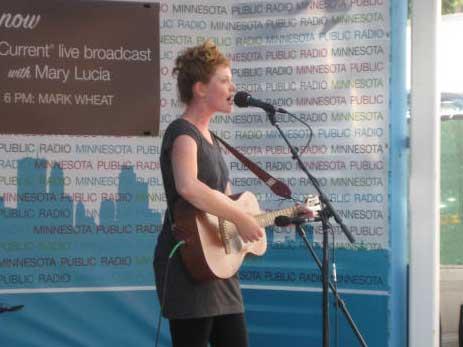 Making her second appearance at The Current booth at the Minnesota State Fair, singer-songwriter Haley Bonar debuted three new songs at her performance on the opening day of the fair.
Having recently moved to Portland, OR from the Twin Cities, she was back in town for a performance at the Minnesota Zoo. She spoke with Mary Lucia about progress on her new record and her writing process.
Songs performed: "Anyway, Rattlesnake," "Candy Machine Gun," and "Bad For You."
Guests
Resources
Related Stories