Langhorne Slim performs live in The Current studios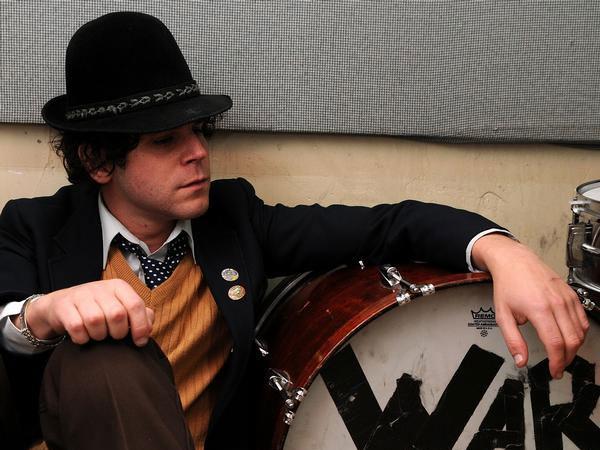 Taking his moniker from his birth place, Langhorne, PA, folk singer-songwriter Langhorne Slim (nee Sean Scolnick) now calls many places home including Portland, OR, California, and Brooklyn, NY.
Langhorne Slim is releasing his third full-length album on Kemado Records, "Be Set Free."
Songs performed: "Back to the Wild," "Be Set Free," and "Say Yes."
Guests
Resources
Related Stories
Langhorne Slim performs in studio He shares the same label as Moby and the White Stripes, but he's just wants you to know he's an average guy from Langhorne, Pennsylvania. Slim joined Mark Wheat in the Current studios and performed his signature gritty Americana songs.