Sondre Lerche performs in The Current studios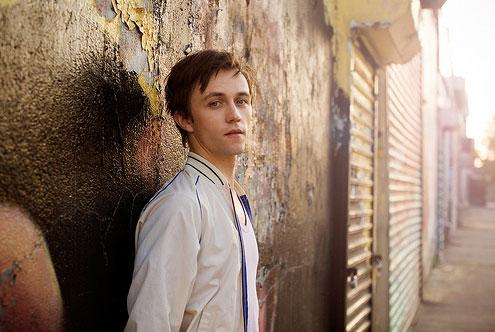 Sondre Lerche was born in Bergen Norway and penned his first song at age 14. In 2000, he recorded his debut album "Faces Down" which received praise in both Europe and America. "Faces Down" was officially released in Norway in September 2001 and then throughout all of Europe.
In 2002 "Faces Down" was released in America and Lerche embarked on his first major tour of the United States.
In 2004 Lerche released his second album, "Two Way Monologue" and to date Sondre has had a total of six studio albums released, with his latest being, "Heartbeat Radio" released in Sept 2009.
He stopped by The Current studios and performed; "Heartbeat Radio," "I Guess It's Going To Rain Today," and "Easy To Persuade."
Guests
Resources
Related Stories
Sondre Lerche: Live from SXSW Sondre Lerche claims his latest album, Phantom Punch, is "an Orange Juice meets Fleetwood Mac & My Bloody Valentine meets Gilberto Gil & Os Mutantes meets early Elvis Costello & Prefab Sprout & XTC meets Thomas Dolby meets Steely Dan circa Katy Lied, kind of thing."