Album Review: Twilight - New Moon soundtrack (Various Artists)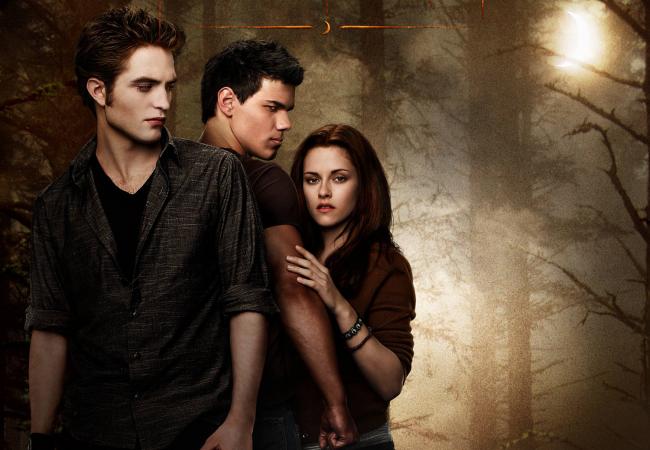 Here is my confession: I am the resident "Twilight geek" on the Current staff. I voraciously read the series earlier this year and I was eagerly awaiting the release of this record. While I'm not a member of any of the tween-crazed Twilight online communities, I did know that there was a lot of buzz surrounding the soundtrack. The lead single from the album was previewed in mid-September at an MTV awards show. The full tracklist announcement came out a week later. All of the songs are originals that were recorded exclusively for the soundtrack. With every little detail, the buzz was built.
Just in case this nugget of pop culture is not on your radar, Twilight: New Moon is about vampires. You'd expect dark, moody and sinister, right? Well, that's what you get. What I find intriguing is that "dark," "moody," and "sinister" can be used in the same sentence as Ok Go and Death Cab for Cutie, bands that are often known for their light and poppy sound. If these bands haven't already hit mainstream love, this should do it. Prepare to share them with your younger sisters, cousins or kids, these guys aren't your favorite little indie bands, anymore!
Honestly, this record has a little something for everyone. You want brooding and sparse? Then you'll enjoy the new Thom Yorke track "Hearing Damage" and Lykke Li's "Possibility." The lilting vocals on the Bon Iver and St. Vincent pairing, "Rosyln" blend perfectly as well.
A little more darkness? Check out the selections from Black Rebel Motorcycle Club, Sea Wolf and Editors. There's yet another one of those "quiet" Killers tracks where you'll swear Lou Reed is lending the vocals! I really enjoyed tracks from some of the newcomers like Anya Marina and Band of Skulls (No, the vocalist DOESN'T sound like Jack White this time around!) This soundtrack is how I learned that Steve from Longwave was recording solo material under the moniker of Hurricane Bells... and it rocks!
I'm sure many would agree, the MOST anticipated song on the record is the track from Muse. Stephanie Meyer the author of the Twilight series, has written little thank you notes to the band, in her books because listening to their music helped her write the books. This song alone, is worth the cost of admission.
Resources
What is Spotify?