Album Review: Hot Chip - One Life Stand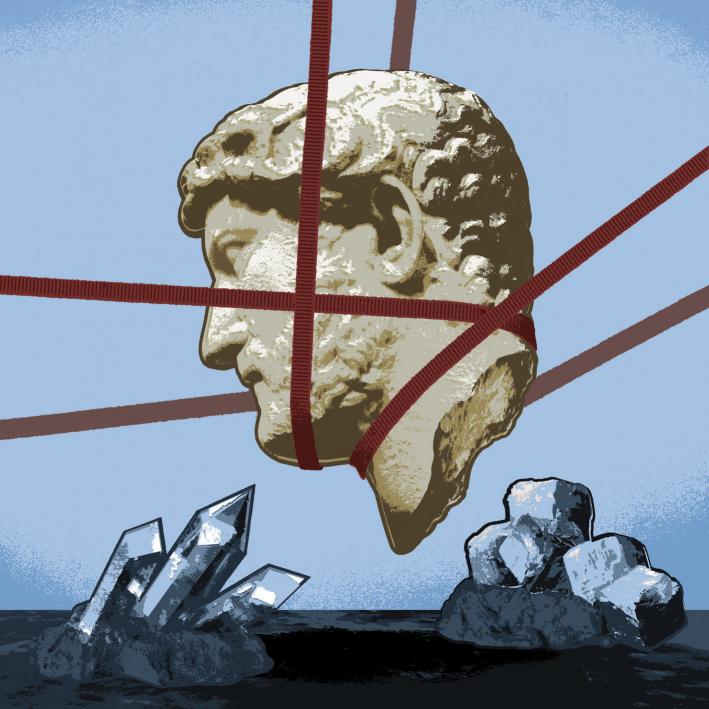 Alexis Taylor and Joe Goddard started playing music together while they were teenagers growing up in London. They formed Hot Chip in 2000 and released their debut album, Coming on Strong. Three years later, Hot Chip gained their first mainstream success with the single, "Over and Over" from their second release The Warning.
Goddard and Taylor followed up their second album with the well received 2008 release Made In The Dark. The album included a few of the group's signature organic electronic ballads but also reached for pop perfection with "Ready for The Floor." Less lo-fi than their previous works, Hot Chip was now poised to join the ranks of their British electro-pop predecessors. It's not surprising their newest album sounds more like The Human League, New Order and Yazoo than other indie-dance contemporaries.
Hot Chip's new album, One Life Stand, is a clear step forward musically and emotionally. The production is more consistent throughout the album without the previous missteps into indie rock-fused jams. Goddard and Taylor deliver their lyrics more confidently in line with the beats while meticulously weaving strings and guitars over programmed synth drum and bass lines.
Lyrically the duo has hit a peak not present in their previous work. The lead track, "Thieves In The Night" strikes a bittersweet chord with the repetitive line, "happiness is what we all want, may it be that we don't always want." The sound of the album may be attributed to a focus on song writing. This album is much more balanced as a combination of playful dance tracks and the vulnerable emotion of their previous work.
Hot Chip's One Life Stand is out and in stores now on Astralwerks.