Album Review: Yeasayer - Odd Blood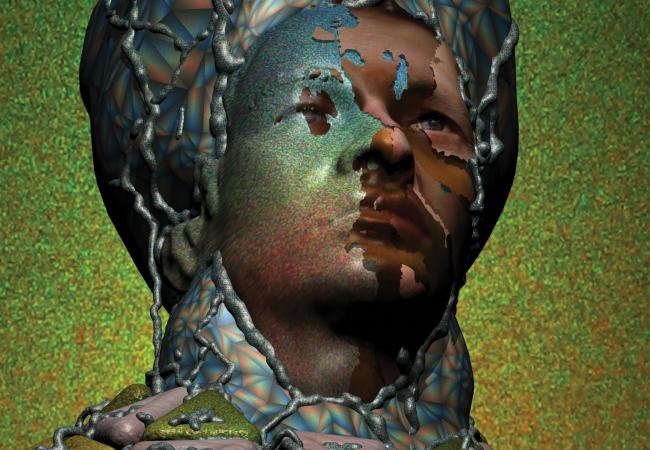 Robot children? Check. Influences ranging from a 1930's boxer to the female drug lord of Miami to Coldplay? Check. Yeasayer's Odd Blood was being touted as the best album of 2010 for months leading up to its release. While I'm not going to give up listening to all other music and hand the trophy over to Yeasayer right now, the album is definitely on my short list for the year.
Odd Blood starts in with a jarring cacophony of sound. Chris Keating, the lead singer of Yeasayer, said in an interview that he wanted to start the album on a whole different note than 2007's All Hour Symbols. The firsts track "The Children" definitely sets the tone. You feel transported to a future land where we are all robots working in a robot coal mine, and I'm not sure if we're happy about it. From this sort of starting point the album could go anywhere, luckily the rest of the album is more accessible. "Ambling Alps," a song written with boxer Primo Carnera (whose nickname the title comes from), is all falsetto and synth. With the cheerful "stick up for yourself son" lyrics it is the anthem for the underdog. After the dark land of "The Children" it's a nice place to be.
The experimentation and artisan abilities of Yeasayer are found in every song. Using looping, sampling of television shows, synth, and toy instruments the trio creates songs that mix hippie with hipster, reggaetron beats with fluty synth to create some beautiful music. And while I'm talking about beautiful music, I have to mention "I Remember," I wish the album had come out before Valentine's Day, because this song is one of the most romantic and beautiful songs I have heard in quite some time. The piano sounds dreamy and beautiful with trippy fluty riffs fluttering in every now and then.
We'll have to wait and see if it lives up to the full hype as the year goes on, but Odd Blood is currently my front runner for the year. Dancey, dreamy and experimentally beautiful it's a strange trip to a futuristic land that I wouldn't mind living in.
Resources
What is Spotify?