Album Review: DEVO - Something for Everybody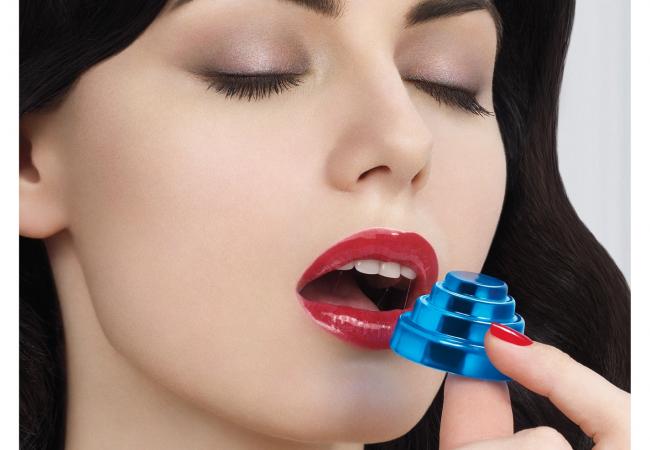 Considering this is Devo's ninth album and their first record in over 20 years, I had no idea what to expect. Twenty years is an awful long time and as far as comebacks go, most artists end up taking a belly-flop as opposed to blowing us all out of the water. Surprisingly, I found myself loving Devo's new record, Something For Everybody.
I'll be the first to admit that I wasn't sure how I'd react to the resurrection of the new wave art rocker's primal nerdiness and synthesized dance rock. Sure, it was fun when I was a kid, but as an adult I was skeptical. I first heard the album when it was streamed online continuously on its release date along with a live video stream of twenty cats rocking out. As a huge cat lover, I actually tuned in to watch the kitties, not necessarily listen to the album. But, those Devo boys are awfully smart. After listening to the album while watching the kitty party, I began to find their blend of hyper catchy riffs, synth pop and comical commentary on American corporate culture and conformity thoroughly entertaining.
Producers Greg Kurstin (who's worked with indie pop starlets like Lily Allen, Sia) and Santi White added freshness to Devo's sound that doesn't compromise the essence that made them so sonically iconic. This album comeback has impeccable timing dropping Devo in the middle of a music scene that they've clearly influenced. Bands like the UK's nu-ravers Klaxons, the shimmering disco of Hot Chip and electro rockers LCD Soundsystem all clearly have sonic references to the synth pop of the early 80's and artists like Devo.
Some of the tracks on Something For Everybody, like "Fresh" with its "Whip It"-like synth slaps and unforgettable refrain, sound cryogenically preserved from 1982. While other tracks like the crunchy dance floor beats of "Don't Shoot (I'm A Man)" and the anthemic postmodern sheen of the last track on the album "March On," show a more updated sound for the group.
After 20 years Devo have surprised me with an album that not only entertains but shows some promise that they can reinvent themselves and blend in with modern pop culture. Do I think they'll be a huge Devo resurgence? Probably not. I'm guessing this album might transcend better with an audience more familiar with the slapstick, electro sounds of Devo. But, regardless, it's still fun, fresh and entertaining.
Resources
What is Spotify?