Album Review: Dark Night of the Soul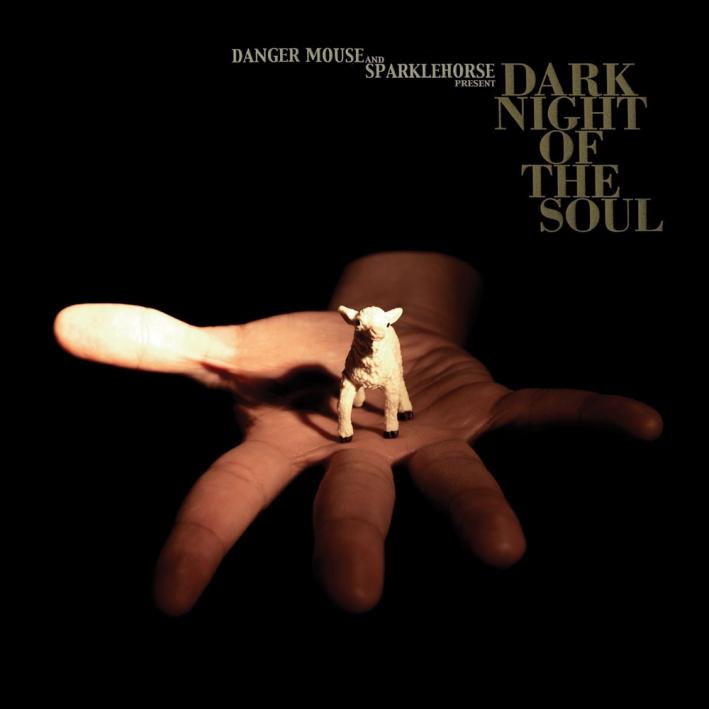 Dark Night of the Soul, the title of first and presumably last collaboration between David Lynch, Sparklehorse primary Mark Linkous and Danger Mouse, really says it all. A common metaphor for point in a person's life when one feels alone and unable to get right with God, this collection of songs feels custom made for aimless moping. And not feeling just a little a bit blue, but thinking on the big questions and coming up with nothing in the way of solutions or answers. How appropriate then for an album of this thematic nature to be held captive by the record label, only to be finally released months after it's companion piece (a 100 page book of David Lynch's photos inspired by the music of Sparklehorse and Danger Mouse, a blank CD-R and instructions to "use it as you will") was available for purchase. And only then after Mark Linkous had taken his own life. Pretty heavy. But the struggles releasing the album and the loss of one of this generations vastly underappreciated talents and completely tortured souls only stands to amplify what these three set out to do: make a heavy record. And they did.
If only to admire the assemblage of talent, Dark Night of the Soul deserves your attention. The three curators of this project are just the tip of the iceberg. All the songs on the album are credited as being co-written by Danger Mouse, Mark Linkous and whomever was behind the microphone for that particular piece — which includes The Flaming Lips, Gruff Rhys (Super Furry Animals), Jason Lytle, Julian Casablancas, Black Francis, Iggy Pop, James Mercer, Suzanne Vega, Vic Chesnutt and of course David Lynch. The songs are fantastic and the production is that perfect hybrid organic and inorganic technique. The Flaming Lips' "Revenge" is a song you wish was on the latest Flips record. Gruff Rhys's whimsical Beatles piano/bass vibe with 2010 throwing up all over it is certainly a highlight too. James Mercer's "Insane Lullaby" reminds us all why people love The Shins so much and Jason Lytle's classic Grandaddy chorus of ahhhhhhs dripping all over back ends of each verse of "Jaykub" are just heavenly.
Listen alone in the dark and at top volume (preferably on a system with a sub). Flip through the photos in the book by candlelight and let it all wash over you. Think macro and see where it leads you. Dark Night of the Soul is music made to contemplate by.