Album Review: Weezer - Hurley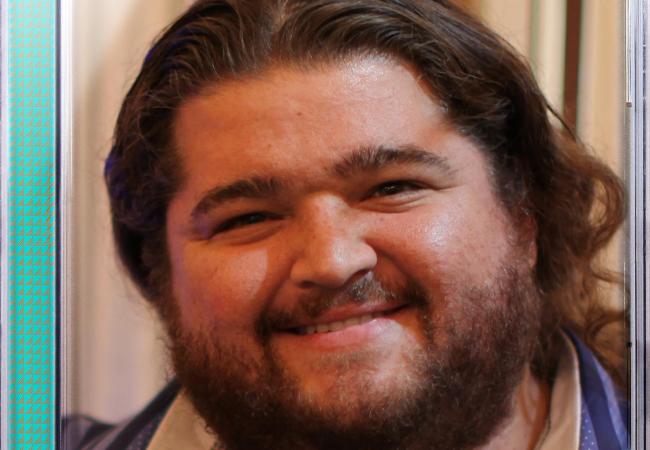 What does the new record from Weezer and the TV show Lost have in common? Aside from the album's name being Hurley and a headshot of Jorge Garcia (whose Lost character was named Hugo "Hurley" Reyes) as the cover art, not much when it has to do with the music. But anyone familiar with the goofball antics of Weezer knows it's just part of the fun. I mean, is it any sillier than the Weezer Snuggie?
After leaving Geffen Records and signing with indie label Epitaph, Weezer are back with, believe it or not, their 8th studio album. The songs are very Weezer-ish pop/rock tunes with an interesting twist. Rivers Cuomo brought in a mix of songwriters to co-write the majority of the tunes. Before even hearing the songs, I had to chuckle at the list of songwriters and producers Rivers Cuomo was able to wrangle up. But I guess after being in the industry for as long as Cuomo has, he can pretty much do whatever his (young-at-)heart desires.
For starters, Minnesota folks will recognize the name of local-boy-done-good Dan Wilson (Trip Shakespeare, Semisonic), who co wrote "Ruling Me." Does the name Desmond Child mean anything to you? He shows up on Hurley too, as the co-writer of a song called "Trainwrecks," but he's famous for writing songs for Bon Jovi, Kiss and even Ricky Martin (that's right folks, Mr. Child gave us such hits as "Livin on a Prayer," "I Was Made for Lovin You," and "Livin La Vida Loca"). Almost every song has a different co-writer with names like Greg Wells (who produced records for Mika and Katy Perry), Ryan Adams, country singer Mac Davis and even Linda Perry (leader of 4 Non Blondes, but has made her living as a songwriter for stars like Pink, Christina Aguilera and Courtney Love).
The opening track and lead single from this record is "Memories." Years from now, it's likely people will connect that song to Hurley just as "Buddy Holly" is connected to The Blue Album, "Island in the Sun" to The Green Album, "Beverly Hills" to Make Believe, and so on.
"Hang On" and "Smart Girls" are stand out tracks. "Hang On" was co-written by Rick Nowels, best known for writing "Heaven is a Place on Earth" for Belinda Carlisle, and features actor Michael Cera on background vocals, hurdy gurdy and mandolin. "Smart Girls" has the classic Weezer pop hook and its own interesting mix of songwriters--No Doubt bassist Tony Kanal and Jimmy Harry (writer of RuPaul's big 90's hit "Supermodel") helped Rivers Cuomo hold the pen on that one.
Jorge Garcia's photo as the album art, naming Hurley after a Lost character played by Garcia, the off the wall list of songwriters tapped for the record — is it all just a Rivers Cuomo gimmick? Maybe and maybe not. Critics seem to be giving Hurley favorable reviews. It debuted as the seventh best-selling album of the week on the Billboard 200 chart. That has to mean something, right?
I'll just say this. Thank you Mr. Cuomo (and the rest of Weezer) for continuing to give me something to tap my foot to, and for not taking life too seriously.