Roma di Luna performs in The Current studio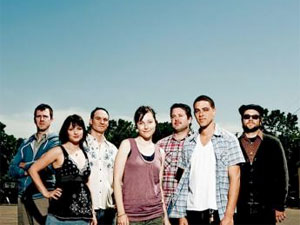 After starting as street musicians in downtown Minneapolis, the husband-wife duo of Alexei and Channy Moon Casselle have built their Roma Di Luna twosome into a full fledged band.
Their forthcoming full-length album, "Then the Morning Came," blends the sounds of bluegrass, soul and gospel. Recorded at Minneapolis' Crazy Beast Studio, many of the songs were inspired by the four babies born to the band members during the making of the album.
Songs performed: "Mars," "Below Our Feet" and "Miss You Too."
Guests
Resources
Related Stories