Peter Ostroushko Celebrates Anniversaries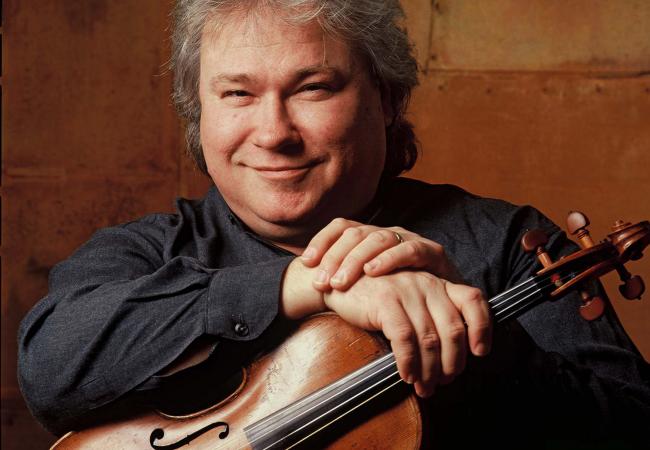 Peter Ostroushko has come a long way since his first professional studio recording 25 years ago. Since then he's traveled the world headlining or highlighting stages in every musical genre imaginable.
And along the way, he remembers being called in the studio to record a mandolin track on Bob Dylan's famed "Blood On The Tracks" album on the West Bank of Minneapolis ten years before his first solo recording came out.
Peter's latest album is "When The Last Morning Glory Blooms". He stopped by the Radio Heartland studio to talk about these two anniversaries which he celebrated in the fall of 2010.

This in-studio feature aired on
Radio Heartland
September 30, 2010.
Guests
Resources
Related Stories
Radio Heartland Live Holiday Concerts Radio Heartland celebrated the 2009 holiday season with the help of some friends.
Peter Ostroushko performs in The Current studio "Lordy Lucas!" That was almost the name of the Peter Ostroushko's Heartland Band, but an executive nixed it. No matter what you call it, Ostroushko's band and concerts over the past several years in the Midwest have gathered fans for the local musician.
Postcards from Peter Ostroushko Minnesota musician Peter Ostroushko, a favorite among public radio audiences, has a new CD called "Postcards." The songs are original tunes he wrote on the road while traveling with the cast and crew of "A Prairie Home Companion."